2007 Finishes
How silly of me! I listed my finishes but not pictures of them. I forgot to take pictures of the ornaments I made, though. I realized it after I'd wrapped them all and just didn't want to do that all over again. Yeah, I'm lazy. They are basically the same as I usually do -- my own little specialty stitch ornaments in flat tuck ornaments.
So, here are the rest:
1. Halloween Fairy (Mirabilia). Finally finished it a few days ago, on Moonglow from Picture This Plus (PTP). Kinda bummed because the Dandelion Stem I bought to finish the wing didn't quite match the rest of the wing.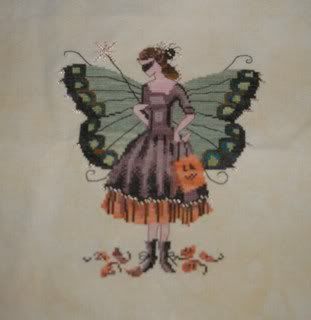 2. 2001 Mirabilia Cherub. Stitched for coworker who had her baby this weekend. (Or should have. I haven't heard anything, so may need to check my work email.)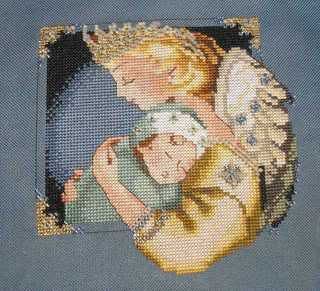 3. Why Hoard Gold? (Dragon Dreams)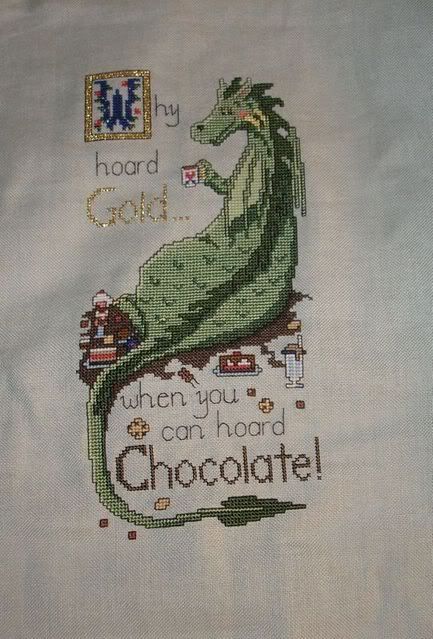 4. My freestyle embroidery experiment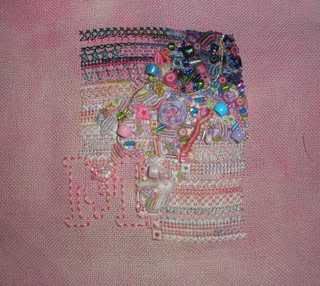 5. Mermaid of the Pearls (Mirabilia) on Jubilation from Silkweaver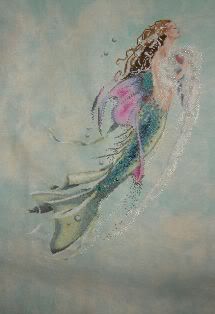 6. Christmas Elf Fairy (Mirabilia) on Cherub from PTP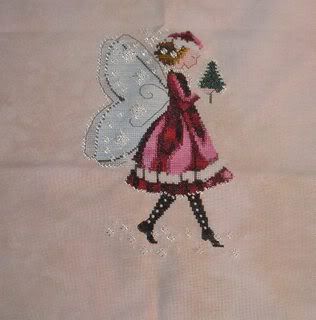 7. Easter Fairy (Mirabilia) on Willow from PTP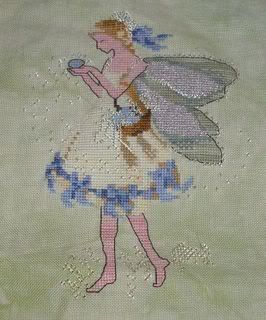 8. Liberty Sampler (Hester's Needle). Hmmm, didn't get another picture of it after I stitched in a few stitches a fellow stitcher noticed I missed.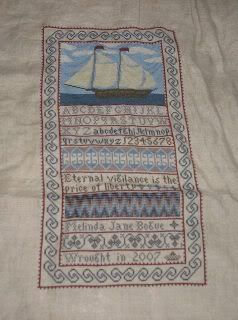 9. I Shall Wear Purple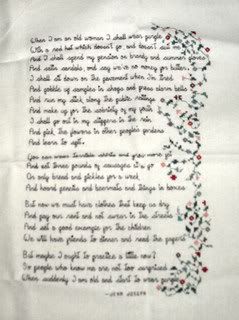 10. 2006 Mirabilia Christmas Tree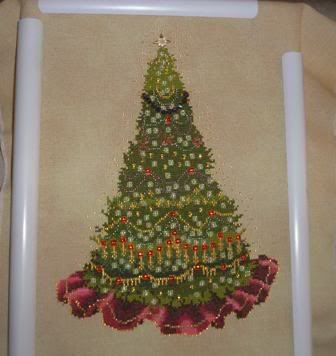 Labels: stitching