A little better
Thanks Nancy for the nice comment :)
I took a bit of a break from the Internet -- not completely but was spending less time online and only visiting a few boards. I still probably won't post on one for quite some time, but I'm feeling better. I also was able to use the time to get some things figured out in my real life that I had to figure out.
Not much else to say right now, but wanted to share some progress on my stitching. The main design is "Stars of Merlin" from Simply Old Fashioned. I picked this up at CATS in Hershey and am stitching it for my friend's son who showed an interested in the design. Of course, I ran out of Black Crow so I need to order more, but I'm close to finishing it: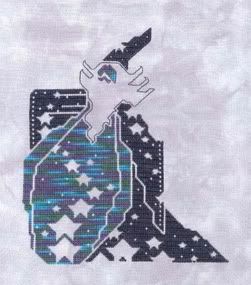 I also stitched a little more on Angel of Love, which has been languishing for a few years. I'll finish her some day :)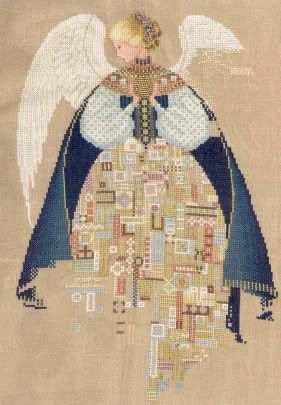 I spent a few more hours on Lady of the Flag, too.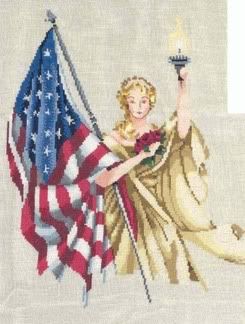 I've been working on Mirabilia's Deepest Love and will scan her in after this rotation. I'm making good progress on her. I haven't really be tracking my hours on my stitching lately as I've been a bit haphazad and working a little on everything, but as long as I'm stitching on something and not starting anything new, I feel I'm accomplishing something.