Surprise! New Mirabilias!
There were no whisperings about these, so what a surprise it was to open the Mirabilia BB and see them! I actually like it better this way. Whenever we know something is coming out we all get an idea in our heads about what it will look like, and then what comes out isn't what we expected. What we get is usually absolutely lovely, just different. I think Nora is better doing things this way so that we don't get impossible ideas in our heads.
Anyway, I think these are beautiful! I'm not crazy about them not having faces, but I think I can adapt the face for Angel of the New Dawn or another design and make a very subtle closed-eye face. Other than that, I think they are beautiful! These are part of a six-chart series she's putting out. Wouldn't it be cool if she later did the same thing in a mermaid series? Well, I think so, anyway. :)
They are each about 6" x 10", probably on 32ct.
Fern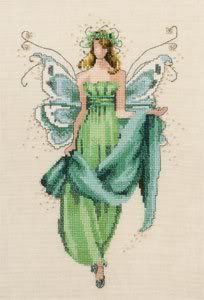 Ivy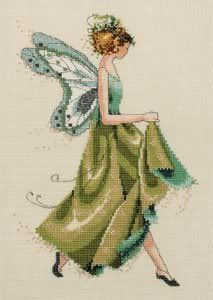 Labels: stitching