2006 Finishes
I did this last year and I'm glad I did, so here's a list and pictures of what I finished this year. I didn't make all my goals, but I think I accomplished quite a bit for a full-time worker. They are in no particular order.
Crescent Dreams - Mirabilia
Various ornaments -- stitching is my own design, tucks from Amy's Cross Stitch Corner. Didn't get a picture of all of them as I gave some away before I remember to take pictures.
Angel of Love - L&L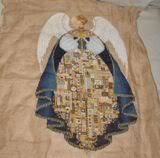 Lady of the Flag - Mirabilia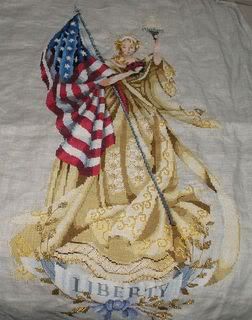 Deepest Love - Mirabilia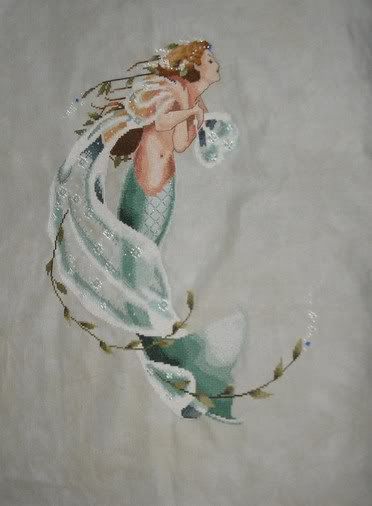 Stars of Merlin - Simply Old-Fashioned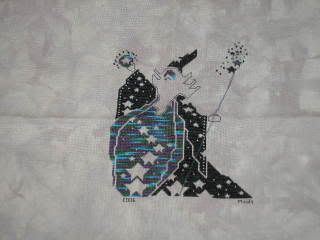 Guardian Angel - L&L (Nevermind the weird wrinkle in the fabric that makes the circle look lopsided, lol)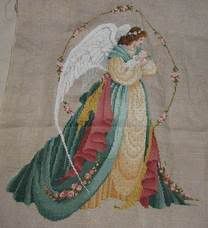 Christmas Flourishes - Mirabilia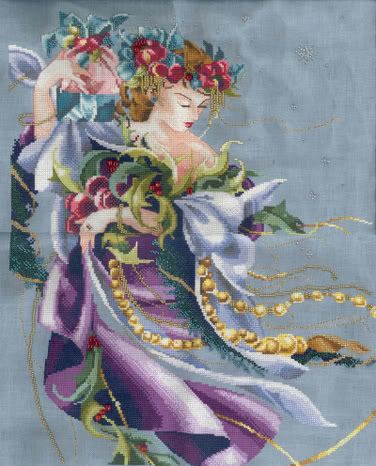 Labels: stitching