Stitching update
I finally added the ribbon and treasures to Crescent Dreams. Now I gotta frame it and wrap it, then stitch it two more times, lol.
My Mermaid of the Pearls is coming along nicely. I'm mostly done with the front side of the graph. I can't wait to finish her and add all the beads! The picture's a little blurry, though.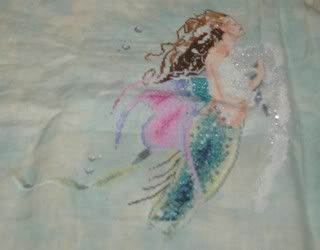 This is Lanarte's I Shall Wear Purple. It's not my normal thing, but I thought it was cute. I changed the original colors around, though -- how can you have a title like that and use blue instead of purple for the text? I also changed the colors of the flowers and am using mostly overdyeds.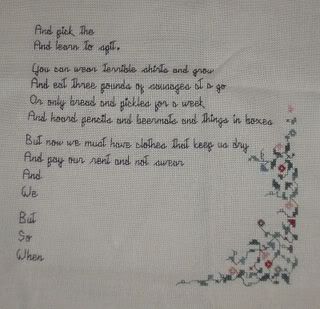 Labels: stitching