Some pictures
After some battery drama (hate it when I buy new batteries that don't work!), I finally got some pictures of my recent stitching.
Here are some ornaments I designed for some ornaments I get from my friend Ames at
Amy's Cross Stitch Corner
. She has a lot of homemade items into which you just tuck in the design and it's finished! Very handy for stitchers like me who are not so good at finishing off ornaments.
Here's Liberty Sampler from Hester's Needle. Will probably give that to my dad, when finished.
Progress on Why Hoard Gold? from Dragon Dreams. Love the grin!
Mirabilia's Crescent Dreams, just need to add the ribbon and 3 charms.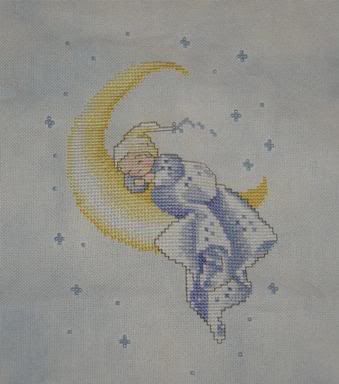 Labels: stitching