Finally finished Angel of Love!
I started that poor angel over 5 years ago and decided to put her on my 10 Challenge list so that I'd be motivated to finally finish her. Interestingly enough, the hard part for me wasn't the patchwork skirt with the metallics and beads. The hard part was the other part -- blocks of blue and white, mostly. It just got boring for me after a while.
Oh, and thanks to Dianne for letting me know about the links. I'd heard the Webshots links are all goofy because of some changes they made, and I need to change them in the Mirabilia and L&L Gallery, also.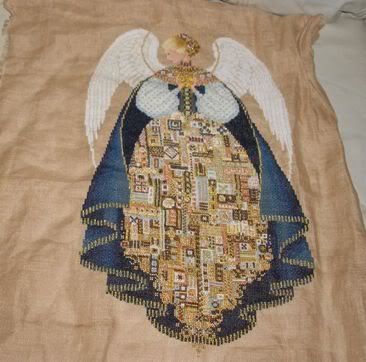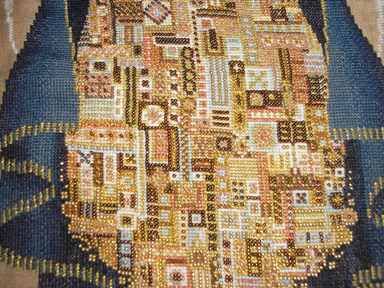 Labels: stitching