Waiting For Ships Finished!
Can't write much now, but wanted to post her. Stitching took me about 70 hours, beading about 11. I really love the look of her on this fabric -- so worth the money for the beads and treasures :)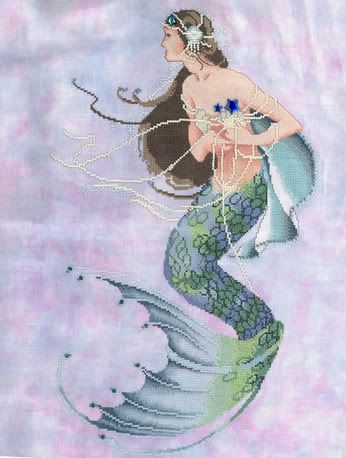 And hey -- my sidebar is back to normal, YAY! I was going to try something but since somebody (already forgot who) told me they had the same problem and theirs went back to normal on its own, I figured I'd see what happens. Glad I left it alone.